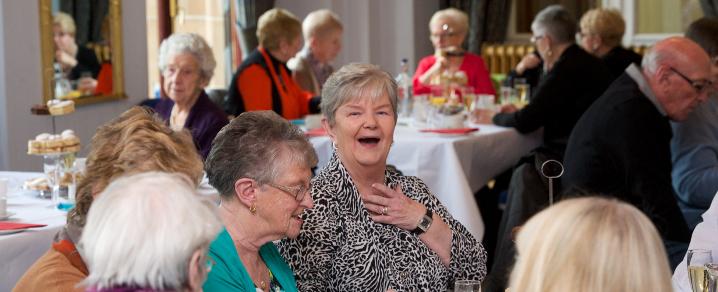 Who can be awarded civic hospitality?
As part of my role as Provost, I'm able to reward those people and organisations who have made a real difference to Renfrewshire with civic hospitality.
This can range from providing refreshments for an important community event to hosting a reception of international visitors.
I would be delighted to reward any organisations who feel they deserve recognition for the positive effect they have had on Renfrewshire and I've already met a number of inspiring people during my time in office.
The typical criteria under which requests for civic hospitality are assessed are as follows.
- Events to celebrate major anniversaries (e.g. 25, 50, 75 or 100 years) of organisations which have contributed to the general well-being of Renfrewshire;
- Hospitality in connection with prestigious events within Renfrewshire which would:
o support the Council's policies relating to social inclusion, and/or;
o be of general economic benefit to Renfrewshire, and/or;
o attract favourable media coverage for the area on a national or international scale, and/or;
o promote Renfrewshire as an attractive centre for invited guests.
Equal Opportunities
Civic hospitality will not be granted to organisations which promote discrimination on the grounds of race, ethnic or national origin, religion, social background, marital status, gender, disability, age or sexuality.
If you feel your event or anniversary fits the criteria above then get in touch by emailing civicevents@renfrewshire.gov.uk.
Lorraine
Published 4 August 2017