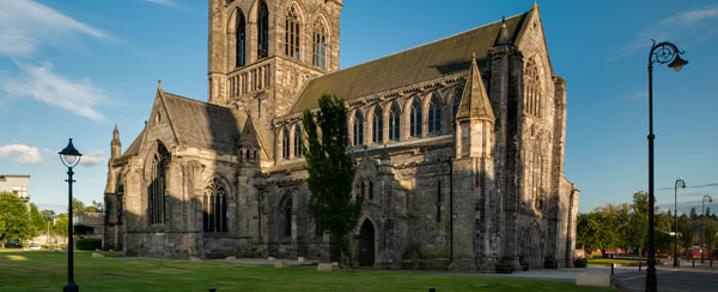 Upholding the traditions of the past
I was delighted to be part of the traditional kirkin' of the council which marks the start of the new five-year term of the new administration.
The inauguration of the new council is a long-held custom and takes place in the beautiful surroundings of Paisley Abbey, led by its Minister, Reverend Alan Birss and assisted by Canon Oliver Freney from the Diocese of Paisley.
The custom dates back hundreds of years and is of great symbolic importance to the council.
It is a traditional church service undertaken to put a blessing on the council and its officers for their time in office and was attended by not only the newly-elected members, but also MPs, MSPs, council officials, representatives of local church and community groups, and members of the public.
It was great to see a range of people in attendance as it's important for everyone to recognise that the council is for all and those of us in office are working hard to represent those who elected us.
I was honoured to be joined by the Lord-Lieutenant of Renfrewshire, Guy Clark, who joined me in performing a reading at the service- something I'm getting more used to as I settle into my role!
The honour of being the civic head of Renfrewshire on occasions such as this is not lost on me and I take the role very seriously and feel privileged to be in this position.
I'm slowly getting to used to my diary being full to the brim, but with all the exciting events and fabulous people I meet every day, I can't wait to go to whatever's next!
Lorraine.