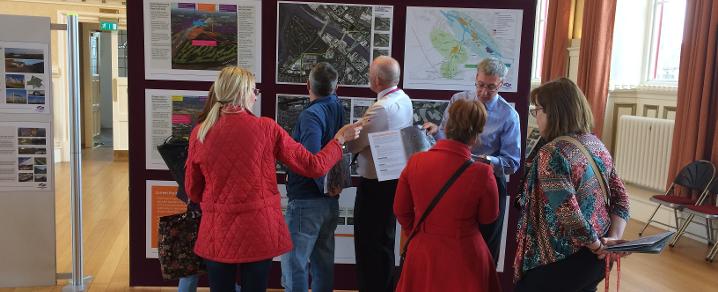 City Deal public engagement events
Proposal of planning notices for works including new bridges across the Clyde and White Cart were submitted on Friday 17 March, starting the statutory planning procedures.
It begins a period of consultation, during which events will be held to get stakeholders' views before the plans are finalised. A full planning application will then be submitted later this year.
These events will include four days of public exhibitions at which people will be able to discuss the plans with members of the project team.
The exhibitions will begin in Renfrewshire, taking place in Renfrew Town Hall on Monday 8 May and in Paisley Town Hall on Tuesday 9 May.
The project team will then cross the river to take part in exhibitions in Clydebank Town Hall on Wednesday 10 May and finally Yoker Community Campus on Thursday 11 May. All four exhibitions will run from 11am to 7pm.
Further details can be found on the Renfrewshire Council City Deal website - where people can also sign up to a mailing list to be directly notified of the announcement.
Views gathered from the events will be used to inform a full planning application to be made in June. There will also be an opportunity view the information displayed at these events online. Information, including plans, display boards and leaflets will be available on our website (www.renfrewshire.gov.uk/citydeal) from Monday 8th May. This will include a facility to provide feedback online until 9th June 2017.
The works are part of the Glasgow City Region City Deal 'Clyde Waterfront and Renfrew Riverside' and 'Glasgow Airport Investment Area' projects.
The proposal of planning notice related to the 'Clyde Waterfront and Renfrew Riverside' project was submitted to Renfrewshire Council, Glasgow City Council and West Dunbartonshire Council as the works involve areas within each of the three authorities.
Works related to the 'Glasgow Airport Investment Area' project will be entirely within Renfrewshire so the proposal of planning notice was submitted only to that authority.
Published: 23/03/17