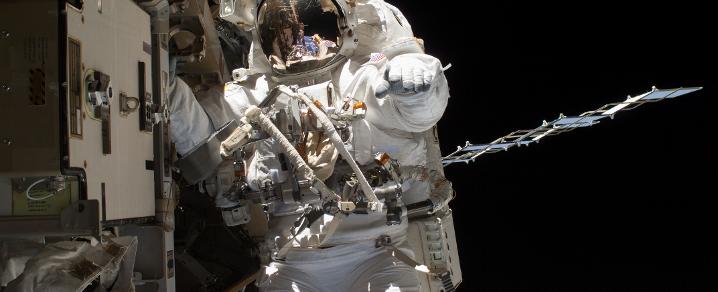 Paisley's Mission to Discover
I'm pleased to see final preparations underway for the latest staging of a pioneering space school in Renfrewshire.
From 6-10 June, 200 pupils from Renfrewshire, East Renfrewshire and Inverclyde will take part in the Mission Discovery programme.
The programme helps young people develop leadership skills, team building and personal development.
I'm looking forward to meeting everyone involved in the programme at UWS, who are hosting the event for the first time.
This year sees the involvement of British-born NASA astronaut Michael Foale who will be part of a panel of space experts working with teams of pupils during the week.
It's even more exciting that the winning concept for an experiment will be conducted by astronauts on the International Space Station.
There's also another opportunity to talk about space at the the inaugural Paisley Space & Sci-Fi Film Festival. It will be a great opportunity to share the stories and achievements of space exploration as well as a live Q&A session with Michael Foale at the Paisley Arts Centre. Find out more at Paisley 2021.