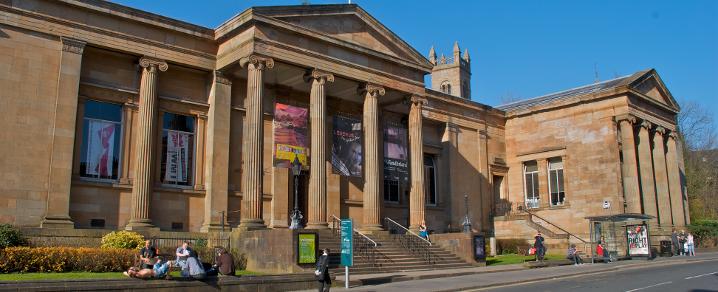 Paisley Museum Reimagined
Paisley's flagship regeneration project is the £42m plans to transform Paisley Museum into an international-class attraction showcasing the town's unique heritage.
The museum will close in September 2018 and reopen in 2022 as a reimagined home for the area's outstanding art, science and natural history collections, and internationally-significant story as the one-time centre of a global industry.
Co-produced with the local community, the Paisley Museum Rimagined project will completely reimagine how the collections are displayed - and more than double the number of objects on show. It will also see extensive building renovations across the site, including the Coats Observatory.
The revamped museum is expected to attract 125,000 visits a year - almost four times current numbers - creating huge footfall for Paisley's high street and town centre, as well as a £72m economic boost over 30 years.
The museum is being redesigned by world-renowned architects AL_A - who have worked on landmark projects across the globe, including the V&A museum in London.
The museum project is central to a £100m programme of investment in Paisley's cultural venues, led by Renfrewshire Council, as part of a wider plan to use our unique cultural and heritage assets and superb architectural legacy to bring visitors here and transform our future.
Paisley Museum Reimagined includes funding from the Heritage Lottery Fund and the Scottish Government's Regeneration Capital Grant Fund.