Leader's Blog: Coronavirus update - supporting those most in need
The impact of Coronavirus has changed our daily lives completely in our work and in how we live our lives and those changes are particularly challenging for the most vulnerable people in our communities.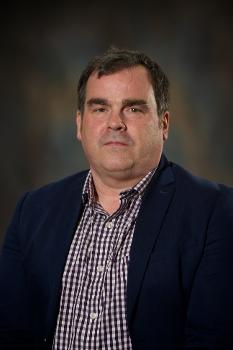 Scotland's Chief Medical Officer has written to those people, including children, who are at very high risk of severe illness from Coronavirus, with the requirement they should shield themselves for 12-weeks.
Visit Shielding and protecting the vulnerable for detailed information on the steps to take - I recognise how hard this is for those affected but it's incredibly important to follow this advice.
Council and healthcare staff have been working tirelessly to ensure we have the support in place to support these groups and we have set-up a local assistance centre, helping with the delivery of food and medicines and providing advice and support to those most in need.
If you need support or know of a Renfrewshire resident who may need help, please call 0300 300 0230.
We know that many of you are ready and willing to support those who are experiencing hardship at this time of crisis and there has been a tremendous outpouring of kindness from groups and individuals across Renfrewshire.
Nationally, the Scottish Government has established Scotland Cares and locally, our friends at Engage Renfrewshire have created a Renfrewshire Volunteer Reserve while the Council is helping to co-ordinate the community volunteering effort.
We have all the latest details on how you can help on our Coronavirus volunteering web page. And please remember, you can only volunteer to carry out tasks which involve leaving your home if you are not required to be isolating and are not in any risk categories.
I wish to express my deep gratitude to all our frontline staff who continue to deliver for our communities in such challenging circumstances. Your efforts are saving lives and your kind, caring and selfless approach makes me immensely proud.
We are now in the Easter school holidays and I would like to extend my thanks to our education staff who have adapted amazingly and provided fantastic support and online learning to pupils over the past fortnight.
They will be back online from Monday 20 April and during the holiday period our childcare hubs remain open to support the children of key workers, enabling them to carry out their vital work.
Maintaining our health and wellbeing is vitally important at this tough time. Do use open spaces within your community to go out for exercise, but please don't be tempted to drive to somewhere nice for a walk - I urge you to stay close to home. We have provided tips on looking after your physical health at this time together with useful wellbeing advice.
Keeping people informed during these difficult times is a key part of our role and we want to ensure that everyone has access to the right information and that we keep it up-to-date in what is a very fast-moving situation.
The latest public health information is available at NHS Inform medical advice and our Information, help and guidance on Coronavirus web pages provide a one-stop shop of the latest local updates, including details of how to access our lifeline services and support for businesses.
Finally, I'd like to wish you well over the Easter holiday period and thank you for your continued support in following the advice to stay at home and help save lives.
Published on Monday 6 April 2020