Leader's blog: Coronavirus disruption
Clearly we are living through unprecedented times as coronavirus brings a degree of disruption to our daily lives the likes of which most of us never have seen.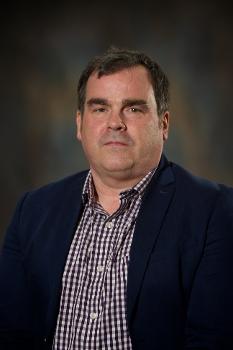 The weeks and months ahead will be very difficult for everyone and all of us at Renfrewshire Council are focused on doing whatever we can to help our local communities and businesses through that.
Our biggest priority is helping ensure the health and wellbeing of our residents. We urge you to continue to follow the advice from Government and NHS aimed at stopping the spread of the virus and protecting the most vulnerable groups. Those of you who are asked to self-isolate, please do so - by staying in, you could save a life.
The latest local advice is being updated daily on the council website and follows the national advice issued by NHS Inform, and the Scottish Government.
The social media world we live in makes it easy to share information but sadly that makes it easy for misinformation to spread. So please keep an eye on the official sources.
On behalf of the council I want to send our heartfelt thanks to all the workers in our NHS and emergency services. What you do is amazing at the best of times but your efforts have never been more appreciated than in these extraordinary and very difficult circumstances.
Beyond that, I and my council colleagues are focused on how to balance keeping people safe with keeping as many essential services as possible running over the weeks ahead.
The Scottish Government has today announced that its expected schools and nurseries will close from after the end of this week. Our colleagues at Renfrewshire Leisure have now closed all leisure and cultural services. We are currently looking at how we can continue to support young people preparing for exams, and all families affected by school closures.
As a council we have to focus on keeping the lifeline services - such as adult social care and care for those most in need - operating. We may need to prioritise the resource available to us to where it is most needed. These are not normal times and we will need to offer a limited service in certain areas. We will appreciate your patience while that is the case but this pandemic will eventually pass.
My thanks go to all of the council staff who are working under very difficult and unprecedented circumstances to keep services going and ensure those most vulnerable are looked after.
We also appreciate the current situation could be devastating for many of our local businesses. While we urge residents to follow the social-distancing restrictions, we suggest you support the local economy by Spending Local where you can - many local traders are offering delivery services and special offers. Info on support available to businesses is at www.bgateway.com
The weeks ahead won't be easy for any of us. Even if the need to stay at home means we can't see each other in person, retaining a sense of Renfrewshire community spirit will be more important than ever. Please, look after yourselves and each other.
Cllr Iain Nicolson, Renfrewshire Council Leader
(article added - Wednesday 18 March 2020)