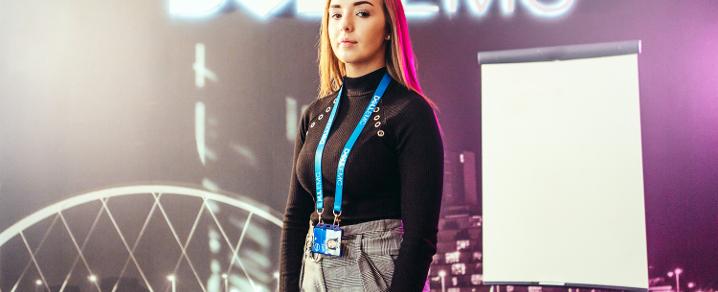 Business Skills
Your future starts now. It's time to get ready!
Get the skills and the real-world experience that'll give you head start on a career in the modern office environment.
Choose a Foundation Apprenticeship in Business Skills today.
Office work is changing, faster than ever ... but it always needs multi-skilled people ready for different ways of working. These people earn good salaries and build great careers working in all sorts of interesting jobs.
You'll spend part of your time studying for the qualifications you need. Importantly, you'll also spend time at Renfrewshire Council, working alongside and learning from experienced colleagues. This will ensure you get the real-world experience that'll help you make the next step.
Once you successfully complete your apprenticeship Renfrewshire Council has committed to supporting your progress towards their award-winning Modern Apprenticeship Programme. This programme guarantees fixed-term employment which pays above National Wage Rates.
What do I do next?
Speak your parents, your careers advisor and the teacher guiding your subject choices - mention that you're interested in a Foundation Apprenticeship.
If you're ready to apply, click on and fill out this short online form:
What is a Foundation Apprenticeship?
Foundation Apprenticeships allow you to step out of the classroom and into the workplace, gaining a qualification in the process.
The apprenticeships are designed in partnership with employers. They know what they're looking for - and ensure that you can kick start your career!
Choose a Foundation Apprenticeship along with your other subject choices and:
Learn the essential skills employers want and strengthen your CV or personal statement.
Get a head start into a Modern Apprenticeship or other roles within the workplace.
Gain a qualification that's the same level as a Higher - one that's recognised by all Scottish universities and colleges.
How does it work?
1. Choose the apprenticeship as part of your subject choices in S4 or S5.
2. Spend time out of class with a learning provider, such as a college.
3. Spend time with an employer, doing real work alongside experienced colleagues.
4. Get assessed on the work you do with the employer and learning provider.